Cervical Pillow JSB BS52 with Cervical Collar JSB BS06 combo
BS06
Sale price
Rs. 945.00
Regular price
Rs. 1,490.00
You saved
Rs. 545.00 OFF
Tax included | Free Shipping
Get 5% extra off on your purchase
Click to Copy Coupon
Cervical Pillow JSB BS52 with Cervical Collar JSB BS06 combo
Sale price
Rs. 945.00
Regular price
Rs. 1,490.00
You saved
Rs. 545.00 OFF
Contoured Cervical Pillow for Neck Pain Relief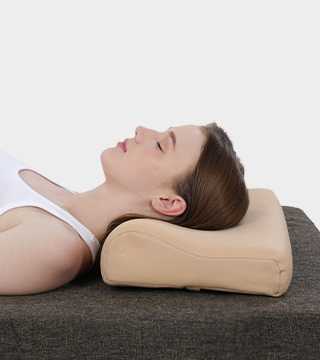 Designed for a stress free neck
The JSB Cervical Pillow for Neck Pain Relief has been specially designed to counter the stress and pain associated with cervical. Its contoured neck design ensures that the user enjoys a backward bent position, even when he/she is asleep.
See what's included with your Cervical Pillow
Cervical pillow for pain relief
Holds your back, give you the best posture and decreases the back pain.