Delivering excellence with a personal touch
We're committed to your well-being with tailored care that addresses your unique needs.
At JSB Wellness, we believe that a happy life starts with good health. As a home healthcare brand, we're dedicated to helping people stay active and rejuvenated, so they can pursue their passions with energy and enthusiasm. Since our inception in 1985, we've been committed to ensuring that our audience enjoys a healthy and happy lifestyle. But we don't just sell equipment - we take a personalized, holistic approach to wellness.
We take our commitment to your well-being very seriously. That's why we offer personalized guidance to help you choose the perfect product for your needs. And our support doesn't end once you make your purchase - we're here to provide excellent post-purchase support as well. We believe in offering more than just products - we provide solution-based products with a personal touch.
We help people
Relieve their body pains that make their movements difficult
Revive from exhaustive and tiresome days that drain them
Who live a sedentary life stay active and flexible throughout the day
Reviving Wellness with a Personal Touch
Empathy is at the heart of everything we do. We strive to understand our customers' needs by putting ourselves in their shoes, allowing us to develop personalized wellness equipment that is tailored to their unique requirements. Our commitment to empathy is a core value that drives our work and vision, enabling us to serve you with a personal touch.
A Reputed Name for Home Wellness Equipments
Most Popular Home Healthcare Equipment Brand of 2019
by
Right Choice Award's most Popular Home Healthcare Equipment Brand 2019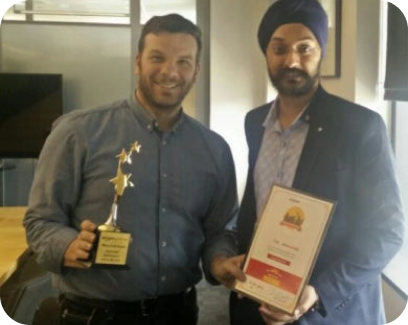 Amazon Annual Sales Award 2015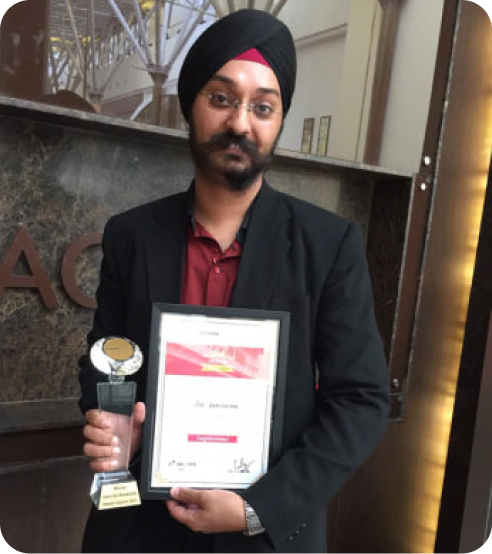 Amazon Annual Sales Award 2016
About the Founder
Meet Jagjot Singh, the visionary Managing Director behind JSB Wellness. Under his guidance, the company has transformed from a medical equipment dealer to a leading provider of home wellness and healthcare solutions. As a second-generation entrepreneur, Jagjot has been at the helm since 2005, and has always emphasized the importance of a delightful customer experience. From customized products to expert guidance and exceptional post-purchase support, he has made JSB a holistic wellness brand.
Jagjot works closely with the Customer Interaction Team to ensure that every customer receives exactly what they need. With an MBA degree in marketing from the Institute of Management Technology, Gazhiabad, he brings a wealth of knowledge and expertise to the table.
Jagjot Singh
Managing Director